The fair projects to dozens of businessmen in an activity that moves more than 80 million each year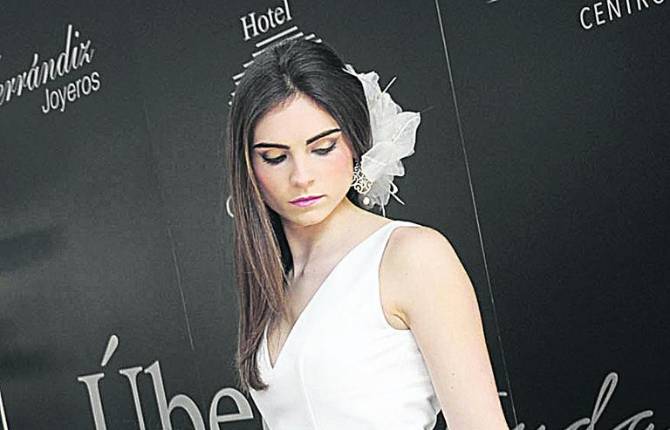 Jaén de Boda makes clear that love can also be big business. The fair opens on 19 February with 8,000 square meters of exhibition space and 80 businessmen, who will show the latest trends and developments in the sector. Seeks to overcome the 7,100 visits last year and plan to entrepreneurs of the province an important sector and, moreover, is in clear increase. The latest data from the National Statistics Institute show that it has gone from 1,883 bonds in 2013-2490 during 2014. Although are not yet closed last year, the recovery is also reflected in 913 marriages during the first six months .
"This is an activity that creates jobs and business between freelancers and small businesses. In addition, many of the jobs are held by women. We estimate that moves about 80 million euros every year, "said President of Ferias Jaén, Angel Vera, during the presentation. Surprisingly civil marriages grow considerably. In fact, according to figures from IFEJA, they account for 48% of the total compared to 32% who constituted in 2010.
The jiennenses will spend about 25,000 euros on your link. Usually, it is 33 years while she just turned 30. "Wedding Jaén shown as guaranteed by the success event. This is a reference to the wedding, but do not forget other celebrations such as bachelor parties, communions and baptisms "qualifies Angel Vera. The fair brings together companies that sell groom suits and dresses for the bride, jewelry, gift items, cars ceremony, travel, photographers, banquet halls, restaurants, household goods and even spas. Saturday afternoon and Sunday all day parades of various commercial firms participating in the event will be held, so they will be on the catwalk wedding dresses and bridesmaid and groom suits. Admission is 3 euros.
It also shows Jaén suggests that participating companies attending the exhibition area with significant discounts and gifts raffled among couples who are interested in their products. In fact, Jaén de Boda wants to become a showcase of everything offered by the sector of the celebrations, noted that investment is usually provided in the vicinity of the couple and that this is a business that, although it has he lived low hours, it is booming.
There is no doubt that love can also be good business. Since the Middle Ages it is well aware, when the saying "give a braguetazo", alluding to the men who came up from social rank and became noblemen-a recognition for men who have more than 7 children it was instituted -. These were called "Gentlemen of fly," although they used their marriage to do a good business with the privileges succeeded.